This post was sponsored by ProGrids.
All thoughts and opinions are my own.
Are you a blogger looking into ways to monetize your blog?
ProGrids
is an super easy way to make a little bit of money from advertising on your blog.
As a stay-at-home Mom, I have limited time to blog and do not want to fuss with too much extra work with reguards to monetization. I just want to blog about topics that I love! So, it is nice to have a Recommended and Related Content ProGrids widget that just pulls ads through that fit in with the topics that I am already writing about.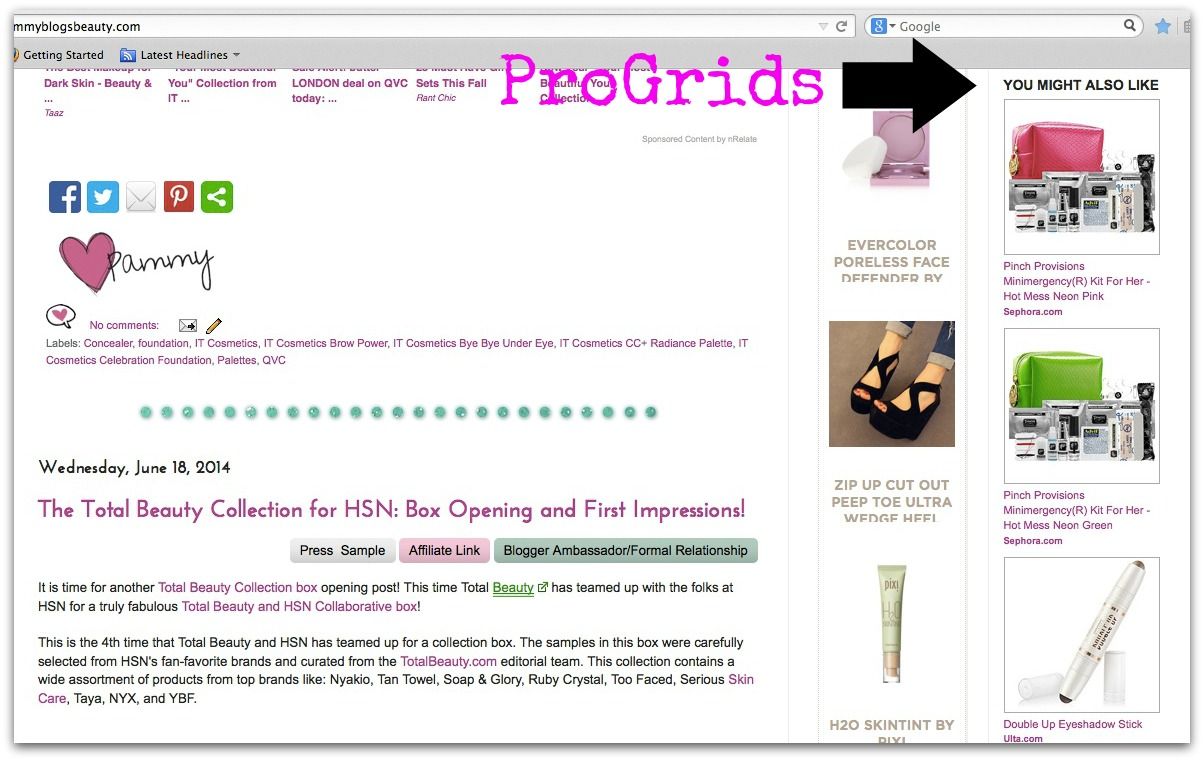 Where are my ProGrids?
Basically, I have ProGrids installed in two spots on my blog. I have it installed in my right hand sidebar and I have it installed to display underneath my posts. The ProGrids display both
Recommended Content
(These are blog posts that I have written and published! It helps engage you as the reader and keep you on my site reading more articles.) and
Related Content Ads
(these are ads that are related to my blog subjects: Beauty and Fashion. The widget generates images that are appealing and do not look like ads. I feel like the ProGrids widget enhances my blog, adds monetization, keeps my readers on my site longer, and looks cohesive, like content (and not like "ads").
Availability:
The ProGrids widget is available for both Blogger blogs and Wordpress blogs. You just install the code and the widget does the work for you. I am not tech savvy and have help with the tech aspects of my blog. However, if you are pretty good with blog layouts, you will have no trouble installing the grid.
That is all there is to it! After your widget is installed, you just get to look forward to your montly payment. :)
Do you want to be a ProGrids publisher? Find out more information here:
ProGrids
.