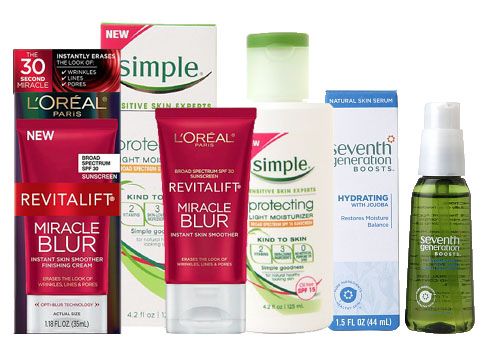 Have you heard of Free Beauty Events? They are a resource site for
free makeovers, free samples, and a chances to win beauty products in their monthly contests.
On Free Beauty Events you can enter your zip code to find out what makeover, gift with purchase, spa open houses and sampling events are happening near your home. Pretty cool!
For Free Beauty Event's latest contest, they will be giving away 5 prizes. Each prize will consist of
L'Oreal Revitalift Miracle Blur Instant Skin Smoother Finishing Cream, Simple Protecting Light Moisturizer SPF 15, and Seventh Generation Boosts Skin Serum – Hydrating.
The Contest runs from 10/1/2013 to 12/31/2013, winners will be chosen on

1/1/2014

and notified by

1/1/2014

. To enter, all people have to do is go to
http://www.freebeautyevents.com/contest
and supply their name, email (only used to contact winners), and zip.