Sponsored Post
Press Sample
Blogger Ambassador
Disclosure: This post was sponsored by philosophy through their partnership with POPSUGAR. While I was compensated by POPSUGAR to write a post about philosophy, all opinions are my own.
Did you know that philosophy just launched a new fragrance? Introducing
loveswept by philosophy
! Just in time for Valentine's Day!!! What better time to try a new fragrance? It is the time of year that you really do want to be...loveswept! ;)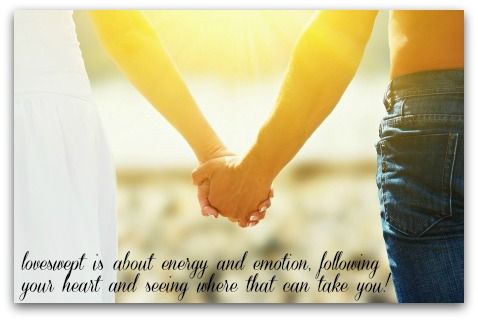 loveswept by philosophy
: My Impressions:
I am so excited that I have the opportunity to review this beautiful romantic new
loveswept eau de toilette spray fragrance from philosophy
. This soft floral scent is perfect for Spring! I adore this romantic scent. It is very feminine! This is exactly the type of scent that I think is perfect for everyday wear. What a nice balance of florals with a hint of citrus and musk. The overall feel of the scent is just so fresh! loveswept is a youthful, vibrant, and feminine floral scent.
This is my first introduction to philosophy's scents and I must say that I am now a huge fan! Plus, I really like philosophy's overall, well, philosophy: They believe that beauty lives inside every woman. I am a huge believer in this, too! We must embrace our own inner beauty. Let the beauty of your inner self shine through! :)
Fragrance Notes:
Bergamot and Citrus blend with the following floral notes: Pink Jasmine, Lotus Blossom, and Passion Fruit. The scent is warmed up with deeper notes of musk and amber.
The Skinny:
You can purchase loveswept by philosophy here.
.5 oz bottle retails for $16.00 each and a 2.0 oz bottle retails for $46.00 each.
Giveaway!!!
Be sure to enter
philosophy's loveswept Facebook sweepstakes
!!!
You can enter philosophy's contest here:
Enter Here
!
Have you smelled loveswept by philosophy? What do you think? If you are a philosophy fan, I would love to hear more product recommendations from the line! I would love to explore this brand further!!! :)
As always, thanks so much for reading!
XOXO!!!