I Bought It
Sponsored Post
Affiliate Link
Hi lovelies! I am excited to share a haul post with you today! I recently purchased a few items that I had been lusting over for quite some time from Sephora. Some of these items have been on my wishlist for quite awhile. So, I am super excited to share my haul and first impressions! I have had these items for a few days and have used them enough to share my first impressions!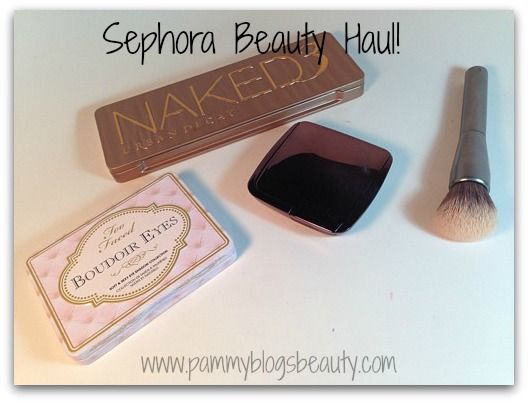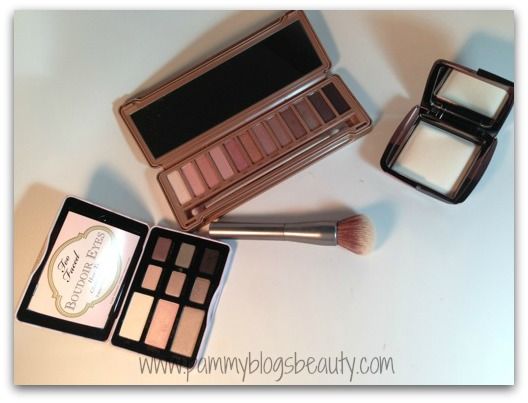 Sephora Haul:
Hourglass Ambient Lighting Powder
:
I know, I know...I am late to the party on this one! I have heard so many raves for Hourglass's Ambient Lighting powders! So, I finally caved and purchased one. While I think they all look lovely, I opted for the Ethereal Light shade which is an opalescent sheer cool white powder. The effect of this powder is really subtle and lovely; yet, it also has such an impact! This powder was designed to capture the way that light hits your face. It really gives you that "lit from within" type of glow. What a beautiful powder! I am so excited that I finally have this! Plus, I think that the Ethereal Light shade was a great pick for my very fair complexion. Retails for $45.00.
Urban Decay Naked 3 Palette
:
This was actually the item that inspired this haul! I have wanted the Naked 3 Palette ever since it came out! I have all of the previous Naked palettes by Urban Decay and I am such a fan! At first I was not sure if I actually "needed" another Naked palette...I mean, how many do you need, right? Well, this Naked 3 Palette really is just different enough from the other versions to add it to my collection. Actually, this one could possibly be my new favorite of the 3! Naked 3, like the other Naked palettes, is a neutrals palette...but, the general color theme of the palette is rose-gold or pinkish nudes. With my ultra fair and neutral-cool complexion, pinks are so wearable! This palette is so worth purchasing! I love the assortment of shades: they range from the perfect brow highlight to rose toned neutrals to the perfect liner shadow. Plus, there are some stand-out favorite shades for me: Dust for a beautiful shimmery lid and Liar for a softly defined crease. I just adore this palette!!! Retails for $54.00
Urban Decay
Good Karma Optical Blurring Brush
:
I have wanted this brush ever since purchasing the Urban Decay Naked Skin foundation ages ago! I am so glad that I finally broke down and purchased this amazing brush. I have already used it a few times and have just totally fallen in love with it. It is now my go-to brush for foundation application. It was actually designed specifically for applying the Urban Decay Naked Skin foundation. However, I have used it for other foundations as well. When you buff your foundation in with this amazing brush, it really does give a flawless application. The foundation just "becomes one" with your skin and looks so natural. I think it also allows for a lighter application while still giving great coverage that just has the most natural look! I adore this brush and highly recommend it! I think this will revolutionize my foundation application! This brush retails for $25.00.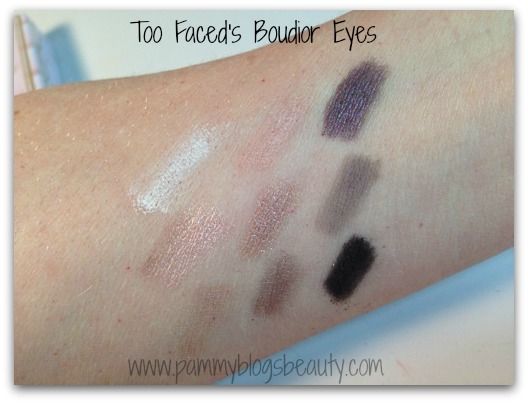 Too Faced Boudior Eyes Soft & Sexy Eye Shadow Collection
:
This was my "impulse item" of this haul. I knew that I wanted a neutrals Too Faced palette but I wasn't set on which one. After some deliberation, I decided that the colors in this Boudior Eyes Collection would suit me best. Well, I can already tell you, I love the shade assortment in this palette! In this palette you get a nice assortment of semi matte and satin finish shadows in a range of neutral shades going from light to dark. The palette is divided into three sections "day", "classic", and "fashion" with 2 shadows going across horizontally. I really like the organization as it can help me to combine the shadows into a complete look. The shadows are beautiful and so pigmented! I know I will get a lot of use out of this palette! This palette retails for $36.00.
So, that was my recent Sephora haul! What makeup items have you purchased lately? Anything that I should scope out?